Hello everyone and Happy Labor Day!
Check out what's happening with me below.
Finis
FJ Next: Project #fjrecovery
As many of you know I will be having hip replacement surgery performed this Wednesday, September 6th at the NYU Langone Medical Center under the direction of the inventor of a new procedure, Dr. Roy Davidovitch.
My son, Jason, will be documenting my recovery on Instagram and you can follow @fjballet or search the hashtag: #fjrecovery
Here I am at the Pre Admission Testing Center last week: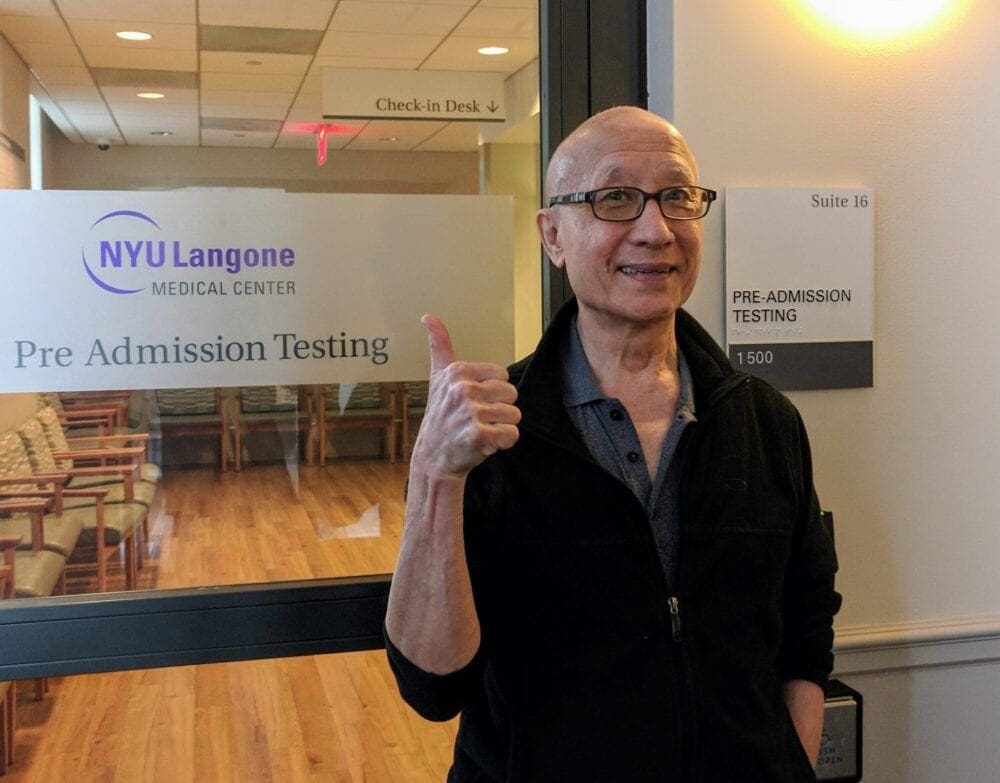 Hopefully I will be able to pirouette again, and sometime soon!
FJ Now: Memoir Update
I am 80% finished with the memoir having just completed Chapter 10 – Chamber Ballet U.S.A.
Many of you may not know that I owned my own company from 1981 – 1986, and​ writing this chapter reminded me of hair-losing dramas like being forced to choreograph a ballet for opening night in New York in less than two weeks.
​Here is an excerpt from Chapter 10 – Chamber Ballet U.S.A.:
Juan and Ellen were to perform Vicente Nebrada's brilliantly choreographed A Dance for You, a bravura pas de deux to the piano music of Teresa Carreno. Both Ellen and Juan are exceptionally talented virtuoso dancers with extraordinary technical facilities, musicality, and artistry. This would have been the highlight of the evening—or, for that matter—any evening anywhere. A truly staggering dance event.
And then, two weeks before the show, Juan's knee begins to give out. Before coming to New York, he had had trouble with his knee. The demands of Vicente's choreography have reawakened an old injury. Juan breaks down in tears, saying his knee hurts so badly he's afraid it's going to give out on him. Oy vey. What are we to do?
So, out goes A Dance for You, and in comes Libido.
With our limited budget, and without Juan, it fell to me to choreograph a replacement ballet. Bill Soleau is such a graceful manly dancer. He is not a ballet virtuoso, but he moves beautifully. And Ellen can do anything you ask. So, I desperately create a duet for them that I intend to be fun and sexy. I begin listening to music, and discover the scherzo movement of Mahler's Symphony No. 7. Libido is born.
Bill and Ellen are good sports about working late at night. We do the best we can, under the forced circumstances, and this is why it promises more than it delivers. In 1984, I'll rework it and critics and audiences will get what they paid for.