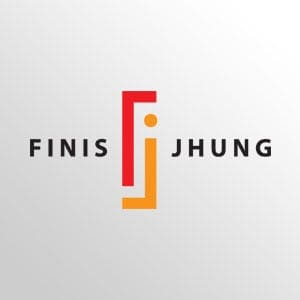 One on One with Finis
Description
Thank you for your interest. Finis is no longer offering private coaching.
Additional information
| | |
| --- | --- |
| Session Length | 30 minutes, 60 minutes |
"Thank you so much Finis for our One-on-One mini workshop Zoom teaching! I gained so much from what you teach. I can't wait to purchase the videos. Do you see the sign behind me?!"
— Lisa Young
Read Maria's post in the FJ Blog. "The ballet barre exercises have gone from being something I do to being something I experience with awareness and pleasure. Because Finis did not judge me, I do not judge myself. He taught me to understand the movements and the mechanics that create them."
— Maria Schreiber
BRAVO OWEN TABAKA! Now starring as Billy in "Billy Elliot" at the Signature Theatre in Arlington VA, Owen had never had serious ballet training until he trained with me six times before going into the show.
"On press night, Owen Tabaka appeared as Billy and proved himself not only an able dancer, but a talented singer, actor, and gymnast. Tabaka has an appealing demeanor and is more than capable of handling the different kinds of dances implicit in his role: ballet, tap, and the muscular "stomp" dancing. His high, clear tenor is most effective in the scenes where he remembers his mother ("The Letter") and their mutual love."
— THEATREMANIA
"He is doing incredibly!! There are not enough words to thank you for your amazing tutelage. Owen is having the time of his life in this role, with this cast, and I dare say is enjoying ballet. Thank you! We can't wait to see you again soon! He is beautiful and strong on stage and thriving. His turns are amazing thanks to you!"
— Christine Tabaka, Owen's Mom
"My One on One session with Finis was extremely helpful. It not only helped me with my own ballet technique but also with my teaching. I have studied his videos and tried to apply the knowledge I have gained in both my dancing and teaching. However, having him there watching and directing me was invaluable. He was able to articulate specifically what I needed to do to improve my technique. In the thirty minutes, I learned about my optimal turnout, how to plié, relevé and tendu correctly and how best to execute pirouettes and jumps. Thank you Finis!"
— Cheri Nakamura
"Finis, I want to say thank you for your Skype class yesterday. The girls gleaned a lot and I even more! It was very beneficial! It's been hard for me to learn the more advancing steps and combinations without being in a program myself but I'm coming along slowly… I have to hurry or these girls will catch up with all I know!
"Having your videos and access to you via Skype is priceless! Elizabeth really loved the class!! I loved watching her catch on as you went along.
"Again, thank you. I'll contact you again in a month or so as we have time to work on what we learned and put these into combinations. They will bring the combinations to our next class.
I know I keep saying it, but thank you. I love working with you!"
—Holly Hutchens, Artistic Director, Karar Academy, Amery, WI