Holiday Closing Schedule 2018-2019: There are no classes on Thursday, November 22, 2018; Tuesday, December 25, 2018; Tuesday, January 1, 2019
All classes are at The Ailey Extension:
The Ailey Extension
The Joan Weill Center for Dance
405 W 55th Street at 9th Avenue, New York, NY 10019
P: 212-405-9000
PRIVATE & GROUP LESSONS WITH FINIS
Private Lesson for one person: 60 minutes. $200 plus the studio rental
Private Small Group Class: 90 minutes. $450 plus the studio rental
One-on-one Skype Sessions: 30 minutes. $100
Please email finis@finisjhung.com for more details.
Note: If you would like to talk with Finis about which DVDs he recommends for your needs, please send him an email. Thank you!
"Today, I am at the end of my career, I am a grandmother and I have back problems. However, my motto has never changed: 'As long as I can walk, I can dance.' So two years ago, I decided to find a gentle ballet class. Imagine my surprise and joy when my research led me to find out that Finis was now teaching Absolute Beginner and Beginner Ballet classes for adults. Ironically, I could not take his classes back at Mr. Morelli's studio because they were too advanced. But now that I am a grandmother with a bad back, I can!

"In addition, I don't need turnout, extension, long legs, gorgeous feet — probably all reasons why I had stopped taking ballet classes and turned to other forms of dance. Finis's classes not only helped my back, but also reawakened my love of ballet. I still have the opportunity to experience and learn Finis's technique, which makes so much more sense than what I learned in my past training. I know that I can intellectually absorb what Finis is teaching. Whether my body can unlearn and relearn a different way of moving has yet to be seen.

"What matters the most to me is that I am walking and dancing and that I have the privilege of being taught by someone whom I admired 40 years ago and who is offering his knowledge, passion, and time to adults like me. I feel so blessed and grateful. Thank you."

—Adele Macintosh,
Clinical Psychologist, New York City
Absolute Beginner Ballet
Sunday: 12:00 – 1:30 p.m.
Wednesday: 7 – 8:30 p.m.*
It's never too late—for anyone of any age, physical type, or background—to learn ballet. From head to toe, here is a fresh new look and a working knowledge of the fundamentals of classical ballet. Instead of merely copying textbook positions of the feet and arms and memorizing terminology, learn the basic positions and movements that are the essence of ballet dancing. The exercises are performed slowly at a portable barre in front of the mirror so that you can see how you stretch, strengthen, and lengthen your entire body. Join us and discover how ballet can let you feel more awake, aware and alive. And, this class will enable you to balance securely on one foot so that soon you will be able to move up to the Beginner Ballet Class where you will learn to turn and jump. To dance is to live!
"Finis' absolute beginner ballet class is an escape, a time when I can totally focus on me. For 90 minutes I do not think about children or bills or the last faculty meeting. Instead, my focus is on the strength of my plié, whether I am utilizing my entire foot as I brush into a dégagé and whether I am balancing in 'number one.' The classical music aids in this escape allowing me to 'be a dancer' for 90 minutes. Finis reminds us that we are who we are at this stage in our lives and we need to accept that. That notwithstanding, anyone can learn proper technique and his teaching style insures that we understand and practice just that. An avid lover of dance all my life, the days of taking dance class 3-4 times a week in my 20's took a back seat to the responsibilities of life. Now in my 50's, through Finis's class I can participate actively in dance once again rather than simply being an observer. The art of dance is powerful and at a minimum, mood altering, and, at the other extreme, it can be life changing!"

—Debra Kennedy,
Ailey Extension Student
Beginner Ballet
Tuesday: 7 – 8:30 p.m.*
Sunday: 2 – 3:30 p.m.*
This is not an introductory ballet class. Ballet shoes and proper ballet class attire must be worn. Women should not wear their hair loosely. The barre is very intense and concentrates on working your feet correctly; strengthening the plié-relevé; and demands balance on one foot on half-toe. The centerwork teaches basic ballet movement skills with adagios, simple pirouettes, linking steps, fondu-relevé, and simple jumps.
As Finis says to us, in this class you will strengthen your balance as you strengthen your feet and identify the #1 leg — your pillar — through which the body weight falls fully into an active foot, balancing, ready to push down into motion while activating the supporting arm/shoulder, reaching beyond your supporting toe. You will practice a correct demi-plié and relevé to enable turns and jumps. The barre work is then applied in challenging center floor combinations where time is allotted for practice and feedback (but never "spoon fed;" we're thinking adults!). This approach makes great sense resulting in a meaningful dance experience for adults.
— Suzanne Manning, Adult Student; New York, NY
*If you received a print catalog at a Finis Jhung Workshop or in the mail, the class times are different. The website will always house our most current information. Thank you, and we apologize for any confusion.
Beginner Ballet II
Thursday: 7 – 8:30 p.m.*
Since there are two Beginner Ballet classes at the Ailey Extension on the same night, this class
had to be titled Beginner Ballet II) but know that it is almost exactly the same as Finis Jhung's
other Beginner Ballet classes. Barre exercises are done with only one hand on the barre. This
class builds strength, flexibility, endurance, and dancing skills. You will do barre exercises that
emphasize correct placement and balance, movement mechanics and foot strength. Center
exercises concentrate on the basic steps that travel across the floor, simple turns, large poses,
and little jumps.
"Finis is an artist, master teacher and skilled technician of dynamic balance. In his classes he not only tells you what to do, he tells you how to do it, clearly, explicitly, and repeatedly. If you follow his instructions you will learn to align your body in a balanced position from which you can move with economy and grace. It's not easy. Our postural distortions feel normal to us because they are familiar, and left to our own devices we tend to return to them out of habit. If you take Finis's class regularly and follow his instructions you can learn to develop a healthy, functional alignment that will enhance your dancing and your movement in everyday life as well."

— Diane Duggan
Ph.D., BC-DMT, Licensed Psychologist
Board Certified Dance/Movement Therapist
*If you received a print catalog at a Finis Jhung Workshop or in the mail, the class times are different. The website will always house our most current information. Thank you, and we apologize for any confusion.
If you are from out-of-town and planning a visit, please confirm that Finis will teach via e-mail: finis@finisjhung.com
Ailey Extension Class Rates:
Ailey Introductory Offer: 2 classes for $36 — $4 savings
Valid 30 days from date of purchase.
BuddyPassPackage: $36
Introduce your friend to Ailey and share the cost
BuddyPassPackages are available for purchase in person at the Ailey Extension Desk
Regular
Professional*/Seniors**
Single Class (valid 30 days)
$22
$18.50
5-Class Card (valid 2 months)
$95
$90
10-Class Card (valid 3 months)
$180
$175
20-Class Card (valid 4 months)
$340
—
Get Your Class Card!

These rates and all sales are handled by the Ailey Extension and are subject to change at their discretion. Finis Jhung and Ballet Dynamics, Inc. are not involved in establishing or collecting these fees.

All purchases are non-refundable. Class cards may not be transferred to another client and may not be exchanged! Please note Expiration date of your class card and dates of closure for our studios. Expired 5, 10, and 20 class cards can be extended 1 time only for up to 1 month after
the expiration date for a fee of $8.

*Professional rate requires ID including SAG-AFTRA, AGMA, AGVA, Equity and/or dance company.

**For students 60+ years old.
MEET FINIS'S SUBS:
NOTE ABOUT SUB TEACHERS. All sub teachers have studied regularly with Finis a minimum of five years and have demonstrated in or assisted with his instructional videos. You will have the same FINIS CLASS as usual: barre set-up, exercises, instructions & corrections, and music.
Mayumi Omagari began her classical ballet training at Tatsuo Kasuya Ballet in Tokyo, Japan. She later joined the company and performed in such classics as Swan Lake, Giselle, Nutcracker and Sleeping Beauty. She also toured Japan as a member of the Japan Ballet Association in Coppelia. After moving to New York in 1994, she began studying with Finis Jhung at The Broadway Dance Center and was cast in the German productions of the musicals Cats, Beauty and the Beast, Joseph and the Amazing Technicolor Dreamcoat and Starlight Express. In the United States, she has performed on Broadway, at the Metropolitan Opera, has appeared on National tours and in numerous regional theater companies. Mayumi is a guest professor at Showa University of Music's Musical Theater department. She is a member of AEA and AGMA. Mayumi is a TEAM FINIS classroom and workshop demonstrator and teaches the Finis Jhung Ballet Technique.
Melissa Elstein, a former professional ballet dancer and non-practicing attorney, is the founder of Good Energy Yoga and Reiki, LLC. She teaches children's ballet at The School at Steps on Broadway, Gentle and Chair Yoga at Integral Yoga Institute, Core Strength Yoga at Upper West Side Yoga & Wellness Center, Tai Chi Easy™ & Qigong at The Dorot Center for Seniors, and conducts stress reduction seminars for firms and non-profits. Originally trained at the School of American Ballet ("SAB"), Melissa joined the Pennsylvania Ballet Company. After suffering a debilitating injury, Melissa graduated phi beta kappa, summa cum laude from Barnard College with a BA in Political Science, and receiving her J.D. (Stone Scholar) from Columbia Law School. As a lawyer, Melissa clerked for Judge Sterling Johnson, Jr. and Justice Sonia Sotomayor. Upon completion of her clerkships, Melissa worked as a trial attorney for the New York City Police Department Legal Bureau's Civil Enforcement Unit. After taking a brief hiatus from the practice of law, Melissa found herself drawn to holistic health care topics and spiritual practices, and completed numerous teacher trainings. She is certified in yoga, pilates, Tai Chi Easy™ and Reiki. Melissa's interest in teaching ballet was piqued after taking Finis Jhung's intensive weekend ballet teacher training in 2011. In 2012, she became an American Ballet Theater (ABT®) Primary-Level 3 certified ballet teacher and is featured in Finis Jhung's DVDs "The Ten-Minute Stretch Break" and "Ballet Barre Stretch & Strength." For more information, visit www.melissa-mati.com.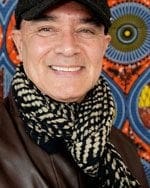 Ronald K. Alexander is an independent arts consultant, dance educator, and choreographer. He has performed with companies such as the National Ballet of Canada, the Iranian National Ballet, the Frankfurt and Hamburg Ballet Companies, and the Metropolitan Opera Ballet in New York City. He has choreographed for numerous schools, colleges and dance companies including the Hamburg Ballet, Clark Center for the Performing Arts, The Ailey School, the Harlem School of the Arts, Boys and Girls Harbor Conservatory, the Alpha- Omega Theatrical Dance Company, and the Nanette Bearden Dance Company.
From 1994-2002, Ronald K. was a certified dance instructor with the NY Department of Education. He has held administrative and artistic positions in the following public, private and not-for-profit venues: Chairman of the Dance Department of the Harlem School of the Arts, New York (1987-92) under Betty Allen; Principal of the High School for Contemporary Arts, Bronx, NY (2003-05); and School Administrator at the Dance Theatre of Harlem,New York (2005-07) under Arthur Mitchell. He has studied the American Ballet Theatre School Training Curriculum (Primary to Level Five) under Franco DeVita and Raymond Lukens, the Vaganova Ballet Training Method (Primary to Level Three) under John White, and the New York City Ballet Workout.
Mr. Alexander has an MFA in Dance from New York University's Tisch School of the Arts, and a certificate in School Supervision and Administration from the City College of New York. He has served as the Academic Principal of the Nutmeg Conservatory for the Arts (2008-2011) as well as a faculty member. His choreography credits include A Chorus Line (2009) and Titanic (2011) at New England's Warner Theatre. Mr. Alexander was the subject of Five Teachers, Five Venues, a 2011 article in Dance Teacher Magazine. He is currently the Director of Education at the Bedford Stuyvesant Restoration Youth Arts Academy in Brooklyn, NY and teaches ballet the Ailey School, the Joffrey School New York, the French Academie of Ballet and Peridance Capezio Center.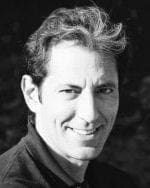 Frank Dellapolla is currently teaching and coaching ballet on an as needed basis in NYC and NJ including Peridance, Alvin Ailey Extension, Gina Gibney and privately. He's teaching now at Peridance and Gina Gibney, but he's also been a guest teacher and/or taught master classes for the Eglevsky Ballet (men's class, pas de deux), Burklyn Ballet Theater in Vermont, Okamoto Ballet in Fukuoka, Japan and various schools in New Jersey, California, Santa Fe and elsewhere. As a performer, Frank's resume includes an extensive list of principal and soloist roles as a guest artist with companies across the US and internationally, including Chicago City Ballet, Universal Ballet (Korea), The Metropolitan Opera, companies in San Francisco and Santa Fe, Cynthia Gregory and Friends (NYC and South American tour), The Kozlov's International Stars of the US Ballet at the Kremlin, The NJ Ballet, Eglevsky Ballet and many other ballet companies across the US, Japan, South America and Europe. Theatrical productions (NY and US) include leading roles in Jesus Christ Superstar, Brigadoon, West Side Story, A Chorus Line, Twelfth Night and many others. Frank has performed a wide variety of styles and choreography from Petipa (Swan Lake, Sleeping Beauty, Giselle etc) to Balanchine (Allegro Billiante, Donizetti Variations, Valse Fantasie, Stars and Strips Pas de Deux, Serenade and more) to Bournonville's La Sylphide and Napoli to Agnes de Mille's Rodeo to Alonzo King and David Parsons (neo classical works) and many, many more across many styles and idioms.
STUDENT COMMENTS:
"You, my dear Finis, have been a great mentor to me. I am blessed to have started studying with you in Boulder way back in 1982 and then on and off since then. Your technique and logic are ingrained in my entire thought process of how I teach. And as I study anatomy and learn more about physical therapy I come to appreciate your classes and wisdom even more, because all you have said is correct and it has always been way ahead of its time. I am blessed with a passion for dance and teaching and then to have the knowledge because of wonderful mentors like yourself! My students always know where my knowledge and quips come from… which is you. One of my favorite 'Finis' sayings is 'lead with your toes and not your nose.'" — Christina Noel
"Lately I have been following the signs that are pointing me in the direction of ballet classes and I found the Alvin Ailey Dance Theater and your name popped out at me. After taking your class I understand why. Your technique requires one to be present in the body and understand every movement. I saw a difference in my body and movement just after the first class. With the way you teach, I am continuing to understand my body and develop a relationship with myself and learn valuable life lessons as well. I'm discovering everything you teach can be applied to every situation in life, because it is all about having a balance." — Mikesh Helen James, New York, NY
"I believe Finis is happy in his fairly recent 'incarnation' teaching adults to love ballet — if you look at the photos of Finis's intensive workshops you will see the concentration on the faces and accomplishment in the bodies; we are very serious. Finis must feel great satisfaction in seeing those students who are not training to be professionals discover a sense of importance about being engaged in the Art of Ballet in all its complexity yet essentialness as well. What we do in a Finis Jhung class and how it resonates both in class and afterwards impacts in meaningful and fresh new ways.It feels as though this experience with dance matters in the larger scope of things, contributing to the way we build our world around ourselves and exist within it."
— Suzanne Manning, New York, NY
"For many years, I was completely resistant to ballet, even though I knew it was basic training and a necessary credential for dancers. Before I met you, I was performing other dance forms in the New York area, and felt ballet was too academic, and in any event, not really taught, so why bother taking class? Well, as often happens in life, there is a time and place for everything, and my time and place for finally studying ballet is with you now at the Ailey Extension. Needless to say, I regret not having done it before, because with you, ballet is an expansive, living, breathing, exuberant form that can be taught to and learned by adults. It is a bittersweet education for me, making up for lost time, but every class, I am fueled by the potential to do more, and dance more. Lead onward, Maestro! Thank you so much."
—Cynthia Elmas, NYC, NY
"I truly enjoy taking your classes. I was, over 15 years ago, a professional B'way jazz dancer but never had any proper ballet training and was intimidated by many of the classes back then (although I did take your beginner ballet barre, on occasion). It is exciting to not only be using my body once again but to finally have the opportunity to understand the style, conventions and movements that make a ballet dancer at a level my body and mind can comprehend and develop. Thank you." — Nancy Melius, NYC, NY
"I feel fortunate to have encountered you at this point in time, as you continue your 'backwards journey to the fundamentals of movement.' Your Ailey students are aware that you could limit your teaching to professionals if you wished, and yet you choose to share your knowledge with adult beginners who will never be dancers. Your beginning classes bring happiness to a lot of people.
"I appreciate the zen-like quality of the barre exercises in class. While I don't possess an aptitude for dance, I enjoy grappling with something that is beautiful and so different from other aspects of my life, and I'm glad to have the opportunity to take your classes. Thanks."
— L. Lin, Woodside, NY
"I'm just writing to express my deep gratitude for your ballet class. I've tried to take a beginning class here and there as an adult, but never found one that was basic enough for someone who studied a bit as a very young child but remembers very little as an adult. I've now had about 6 classes of Level 1 with you, and I already sense subtle improvements in my balance and strength. I'm 41-years-old and it is such a privilege to be returning to the study of this extraordinary art after so many years, without any of the pressures that real dancers face, but just for the sheer joy of it. Thank you so much for your unique and amazingly generous approach to teaching, making ballet truly accessible to ordinary people."
—Jennifer.