Zoom Live: Choreographed Stretches
Tuesday, August 31 @ 7:00 pm

-

8:00 pm

EDT

$15.00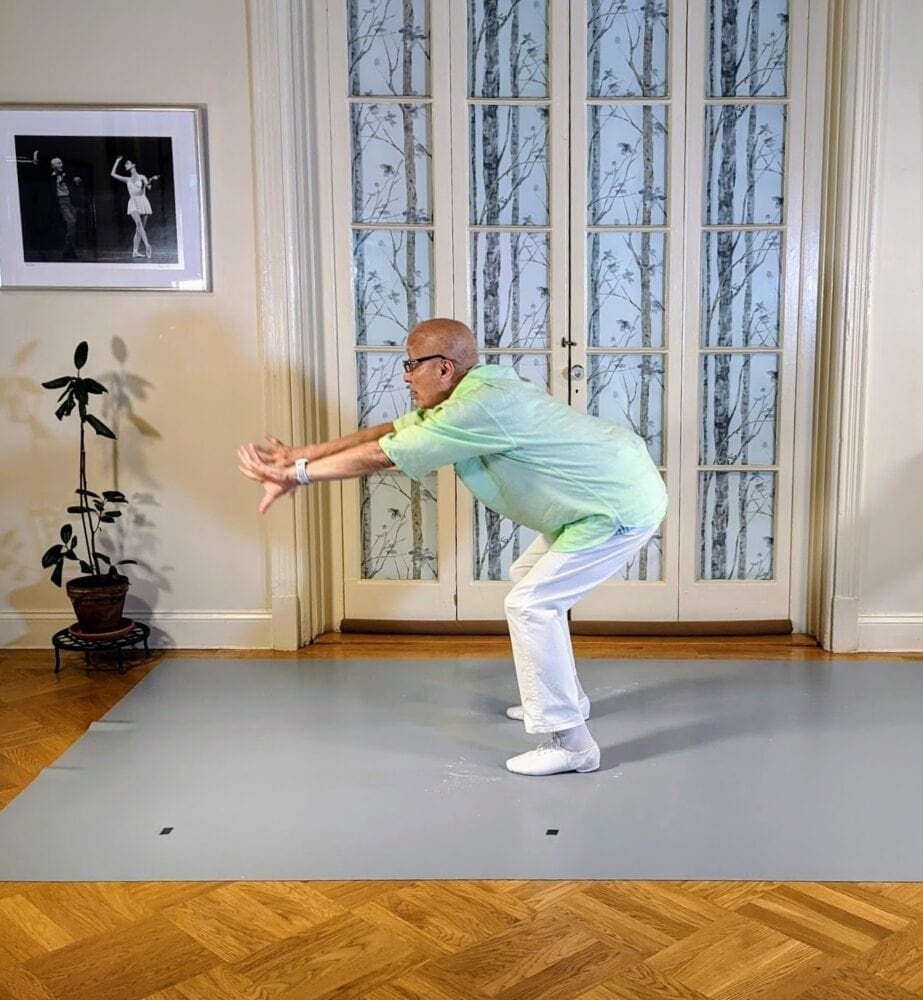 Life-Giving & Age-Defying Movements.
These sequences are designed by Finis to incorporate every muscle group of the body in a variety of ways. Thoroughly & carefully, the body is taken through a series of stretches to bring oxygen, longevity & flexibility to every muscle fiber. Accompanied by the music of Scott Killian, you are able, no matter what your age or ability, to coax your body into greater suppleness & freedom of movement & coordination. Finis sticks to his belief that "to dance is to live", & "dance is movement, & movement needs muscles", allowing both the trained & "non-trained" to discover the dance inherent in movement itself. Discover, grow, & find fuller personal expression in movement within his careful guidance.
Dress for ballet or yoga or exercise class. No shoes required. You will need a firm chair or stool with a sturdy seat that you can bend over & place your hands on to support your weight.
This 60 minute class costs $15.
**Class registration ends 1 hour before class begins.
Zoom Links
Once you have completed your purchase, you will receive an email with the Zoom information. We are not able to offer extensive technical support for Zoom meetings, so if you are new to Zoom or have questions, please allow time to download any necessary extensions. We direct you to these articles: Zoom Video Tutorials | Official Zoom Privacy & Security Guidelines | Zoom Security Tips from Forbes
Important: Please note that we are unable to offer refunds for any reason. Thank you for your understanding.
Disclaimer: Any person who participates in a Finis Jhung ballet class, does so at their own risk and assumes all risks involved, including but not limited to all cost, claim, injury, damage, or liability sustained while participating. Finis Jhung / Ballet Dynamics, Inc. will not be held liable for any misfortune that may occur. By signing up for the class, you are agreeing to the above and are certifying that you are in good health and have consulted a doctor before beginning this dance program. Also, the information provided through this website does not constitute or replace the medical advice of a healthcare professional. If you have any questions, please email Finis before registering.